You Can Now Autoclave Your Stomach(er)
Among the many press releases I get, some of my favorites are the unintentionally hilarious ones from specialized equipment supplier Seward, makers of the Stomacher series of sample preparation machines. To be clear, these are extremely useful pieces of equipment for anyone studying food microbiology or digestive tract pathogens. It's just that, well, a mechanical stomach is pretty damn funny to think about.
In their latest release, Seward invites laboratories worldwide to take the new Stomacher 3500 autoclavable bag for a free test drive. The bag, for those new to artificial stomachs, is what holds the load of erstwhile food – and whatever microbes, buffers, and enzymes you want to include – while the Stomacher massages it with motorized paddles to simulate digestive churn.
Yum.
Here's one of the new bags after what appears to have been a hasty meal of spinach salad: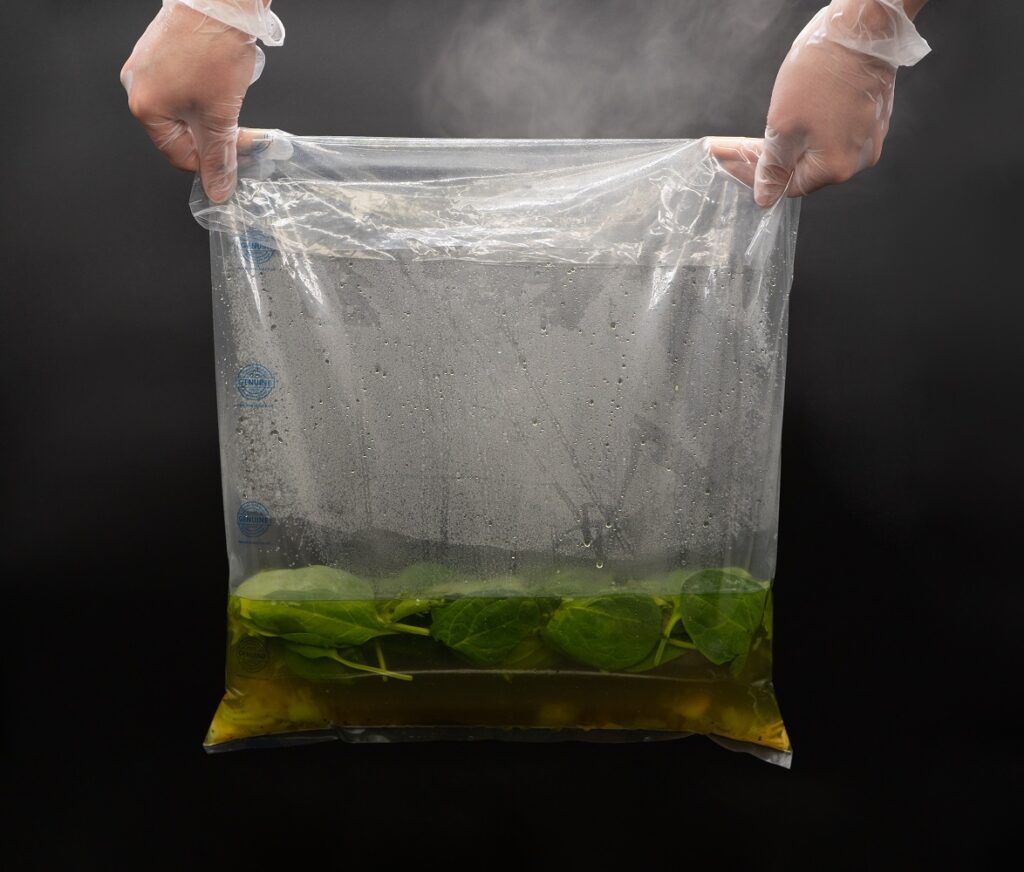 Stomacher 3500 just wolfed down a bowl of salad.
Apparently, this lab is so busy the Stomacher didn't even have time to use a Chewer.
Post-digestion, a Stomacher bag is often so full of useful microbiological data that it wouldn't be safe to throw it into the public trash stream, which is why the new autoclavable bag is newsworthy.
Thanks to its unique material composition, the new autoclavable Stomacher bag is the first paddle blender bag that can survive irradiation, Stomaching and the autoclave disposal cycle without losing its integrity. This robust bag prevents bursting and spillages after autoclaving, ensuring the contents can be disposed of where and when intended, rather than being accidentally dumped onto the floor.
I've certainly had some meals that made me wish for a stomach that could survive irradiation, Stomaching, and an autoclave disposal cycle, rather than accidentally dumping its contents onto the floor.
Get 'em while they're hot.